I feel December is all about the little things. I love buying people tons of little things instead of one big thing. I also think its about the little touches people make in their houses. Our bathroom was lacking a little Christmas magic so i got down to business.
I grabbed some red fabric, white thread, and two cotton balls. I cut triangles out of the fabric and made my cotton calls into tiny little balls and whipped them into this,
little baby hats. Do you know what i did with these baby hats? well that is exactly correct, i put them on anything with a face in the bathroom, however did you know?!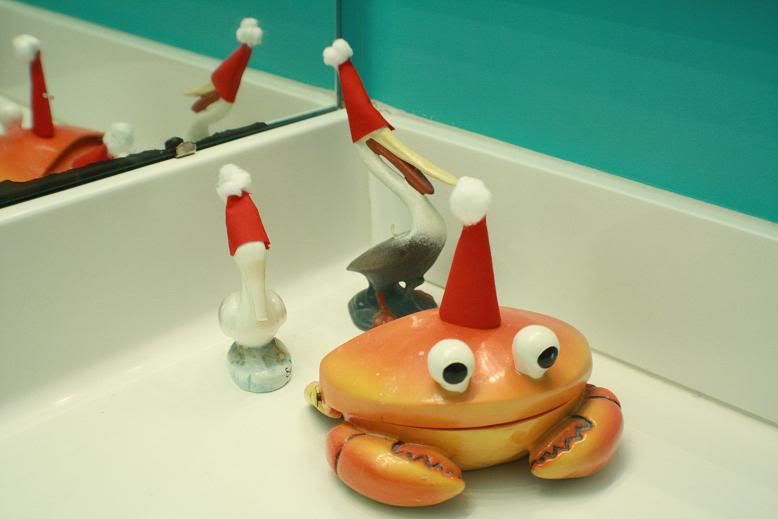 i love them so much!! It's the little things people!
15 days and 40 minutes, but really who's counting?
xo
Christine