Every year my boyfriends family does a ornament making party. I have a few from each year, this year only one of my ornaments didn't get finished the other two came out awesome :)
*Image Heavy
starting the festivities off!
Gluing to put on the beads but I don't have a picture of the finished ornaments.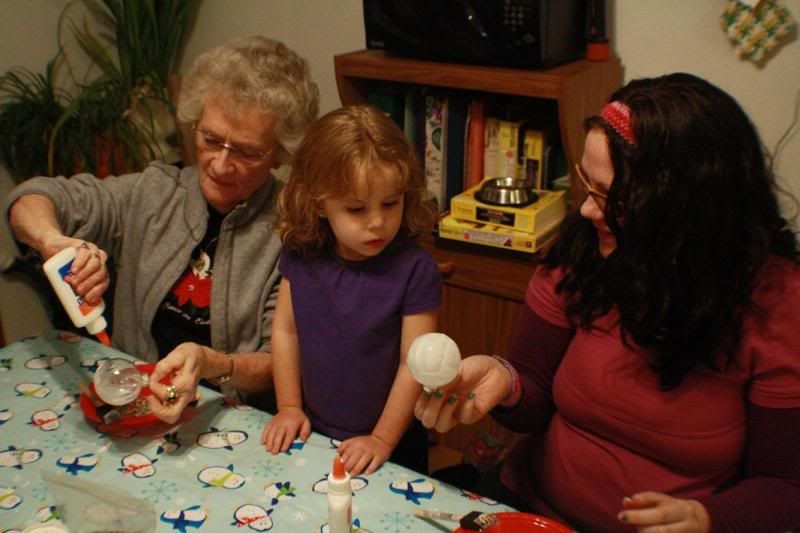 Showing the wee one what to do!
Eddy and Shannon gluing away!
This is the pattern i wanted on mine but i ran out of pop-pops thus an unfinished ornament!
getting antsy!
Rin & her daddy!
and a really good ornament!