First let me tell you about a week and a half ago i was guessing what kind fo ice cream Bridget over at
Bake at 350
was making. I started with mint chocolate chip, that wasn't it. Then she started dropping hints saying there were 4 main ingredient in it and it was from Ben and Jerry. Eventually she gave us the four main ingredients and i knew right away what she was making, Dastardly Mash, which happens to be in the Ben and Jerry's grave yard. I couldn't believe it, i actually won something, i never win anything! Yesterday i got my giftcard in the mail with the cutest card i have ever seen!
Just look at how cute this is, i would have just been happy with this thank you card, seriously! Its the little things people!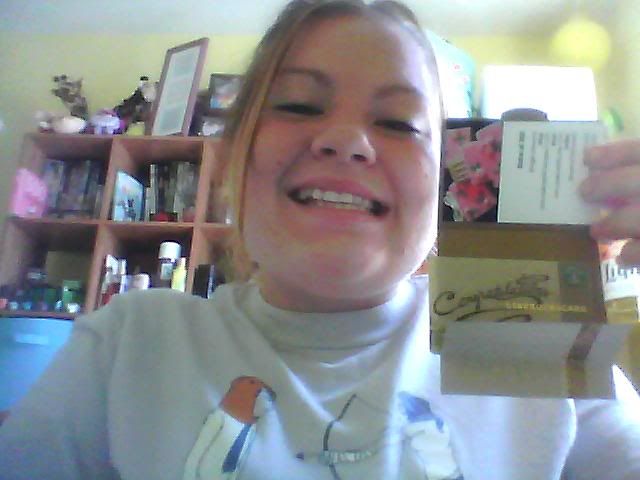 and her business card is so cute too! Thank you so much Bridget! I can't wait to go get an iced chai tea latte, an iced coffee, or maybe a frappachino :)
Sorry for the horrible quality pictures, they were taken with the webcam on my computer. I was to excited to take actual picture!