this past week i have been really busy with this lady:
We were in Tennessee working on houses! I will post more pictures from what happened there but it was a life changing experience. The scenery is beautiful, the people were fantastic, the conditions were awful but we changed a house for the better. Our anthem for the week was you can't turn meatloaf into rib-eye which is true but we did the best we could under our circumstances. I scratched my cornia, i have bruises all over, a huge scrape on my kneww and endured brutally cold showers in brutally cold weather, it's not my time of a good time but when i put it into perspective it is my idea of a good time and I can't wait to go back honestly.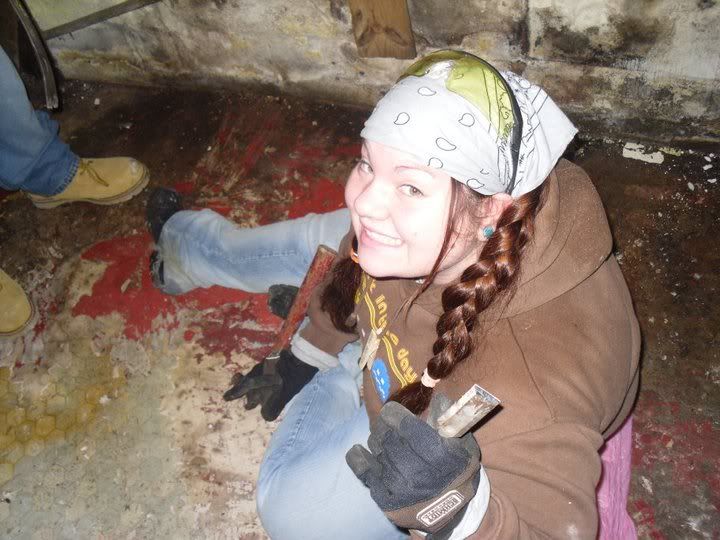 Here is my chiseling away the linoleum floor, we spent days doing this.